Looking for something good in our digital library for the summer? Here's some books to get you started!
Dystopias
Shatter Me by Tahereh Mafi: A girl with a killer touch rebels against the society that uses her as a weapon.
City of Ember by Jeanne DuPrau: The last bastion of humanity is failing. Is there a way out?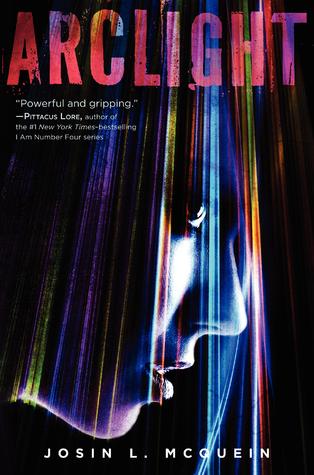 The Testing by Joelle Charbonneau: To rebuild the world, this group of teens must first survive the Testing.
Arclight by Josin L. McQuein: The alien Fade can't get across the lights protecting the last of humanity. But when one does, only one girl can save the city.
Delirium by Lauren Oliver: In a world where love is a disease we must be saved from, a rebellion begins.
The Neptune Project by Polly Holyoke: With the land all but dead, a group of genetically altered children must begin creating a new future under the sea.
Stray by Elissa Sussman: Girls must not stray from the Path. But what if the Path is wrong?
Space Themed
The Martian by Andy Weir: Alone on Mars, an astronaut struggles to survive.
Across the Universe by Beth Revis: When cryogenically frozen Amy wakes on a spaceship 50 years before she's supposed to, she must solve the mystery of who woke her and why.
Every Soul a Star by Wendy Mass: Three narratives weave together as thousands gather to watch a solar eclipse.
Boom! By Mark Haddon: Charlie and Jimbo are certain there's something weird about their teacher…
Across a Star Swept Sea by Diane Peterfreund: This gender swapped, science fiction take on The Scarlet Pimpernel is sure to delight fans of spies, romance, or futuristic technology.
The Hitchhiker's Guide to the Galaxy by Douglas Adams: Arthur Dent is lying in the mud protesting his house being bulldozed to make way for a freeway when aliens show up to destroy the earth to make way for an interstellar hyperloop. Try this bonkers classic of science fiction to finally understand the importance of towels.
Historical Fiction
The Uninvited by Cat Winters: Ivy's world is falling apart as World War I rages in Europe and the flu epidemic rages in the United States, but most troubling for her, she is seeing more and more ghosts.
Soulless by Gail Carriger: Alexia Tarabotti–half-Italian spinster, possessed of an extremely annoying family, and not possessed of a soul–has just been attacked by a vampire. How rude.
The Girl from Everywhere by Heidi Heilig: On her father's ship, Nix can go anywhere in time as long as they have a map–except the one place her father is intent on getting to.
The Hired Girl by Laura Amy Schlitz: Sick of her family's cruelty, Joan runs away to make a new life for herself and gets hired as the shabbas goy for a Jewish family.
Jackaby by William Ritter: Cross Sherlock Holmes with Supernatural and a smidge of Doctor Who, and you'll get paranormal private investigator Jackaby. Whatever you do, don't look at the frog.
Something catch your fancy? Check it out from our ebooks here!